Painting
My paintings reflect a variety of styles and investigations, and I am still constantly experimenting. The acrylic on canvas paintings are sometimes a minimalist abstract expression, a dynamic, organic dance on canvas, or anchored by a horizon line and hinting at the essence of landscapes, but leaving much to the imagination and interpretation of the viewer. I love creating an archaeology of the paint – scratches and mountains where the canvas takes on depth and you can see hints of the process by which I ultimately arrived at the "final" piece. I like to dance with the paint (side-note: I have been a semi-professional dancer my whole life), using unusual techniques such as gravity, compressed air and water to create unpredictable, dynamic patterns. I'll often work on several canvases at once, moving from one to the next to create variations in a series. I love the freedom and energy involved with making a big mess, so I work outside. Consequently, my back yard looks like a Technicolor explosion from the Wizard of Oz. I draw inspiration from nature, and only this process of giving up control of the outcome allows me to create pieces with the complexity, passion and seeming randomness of the natural world.
I am happy to undertake custom commissions.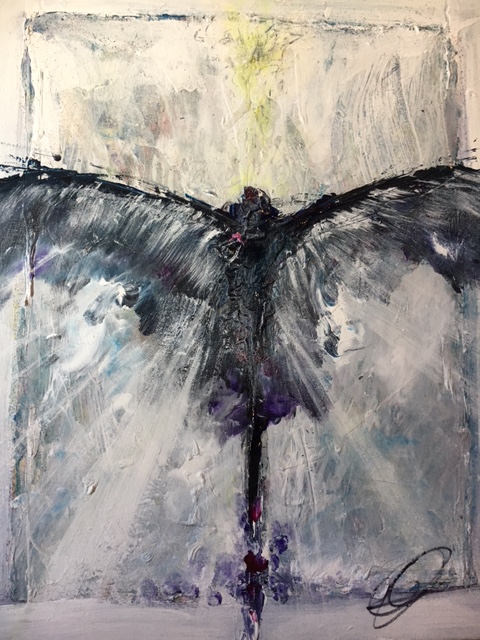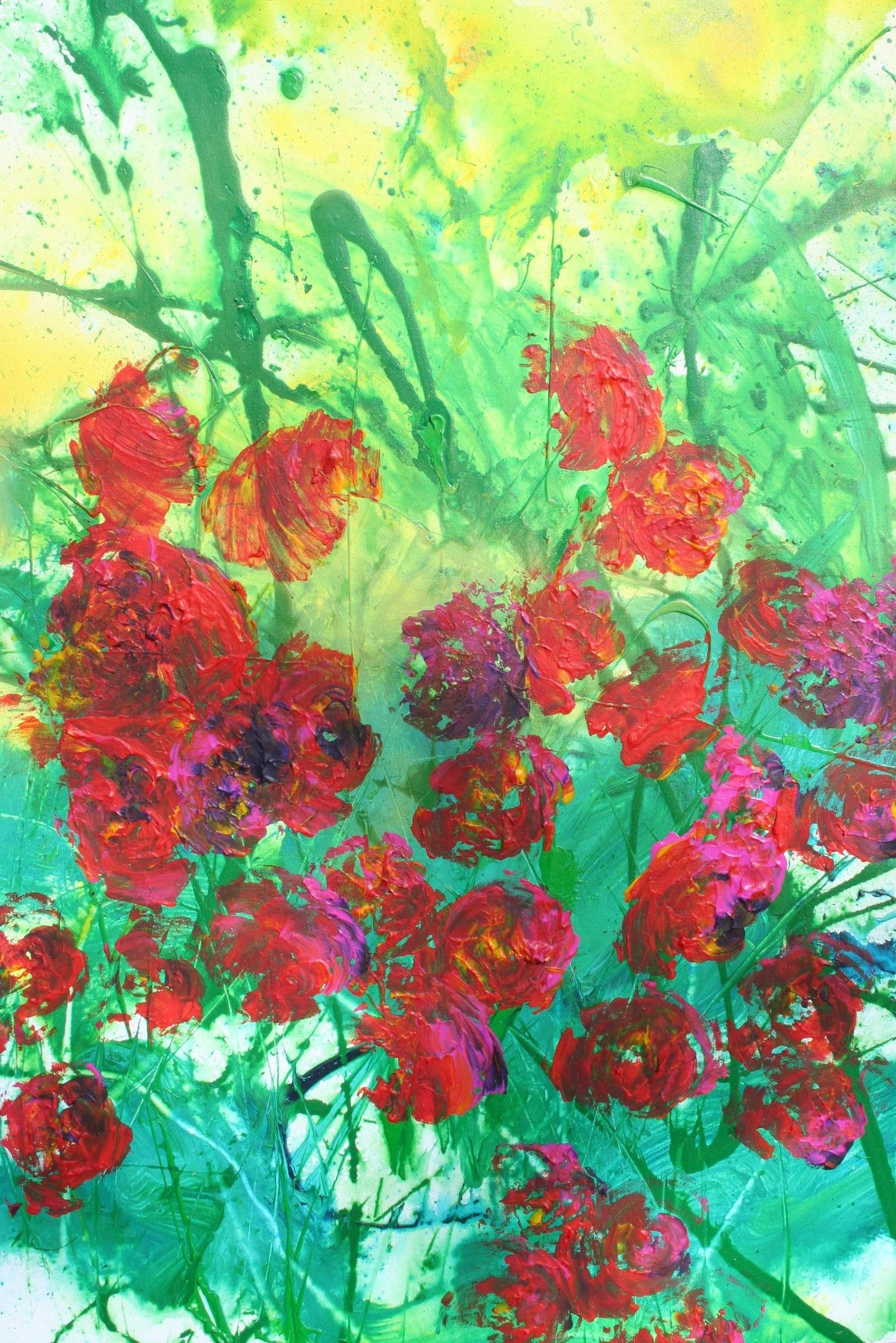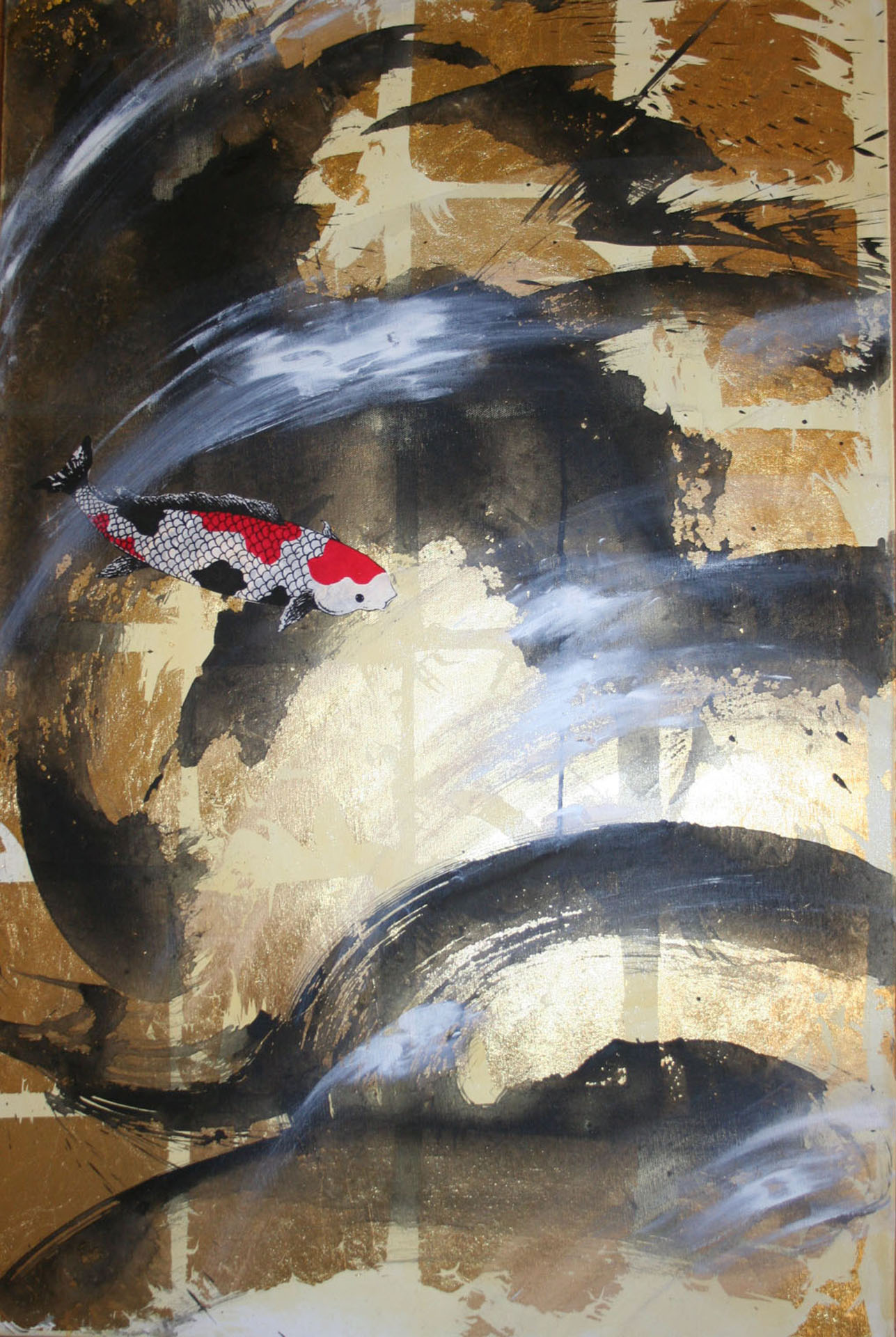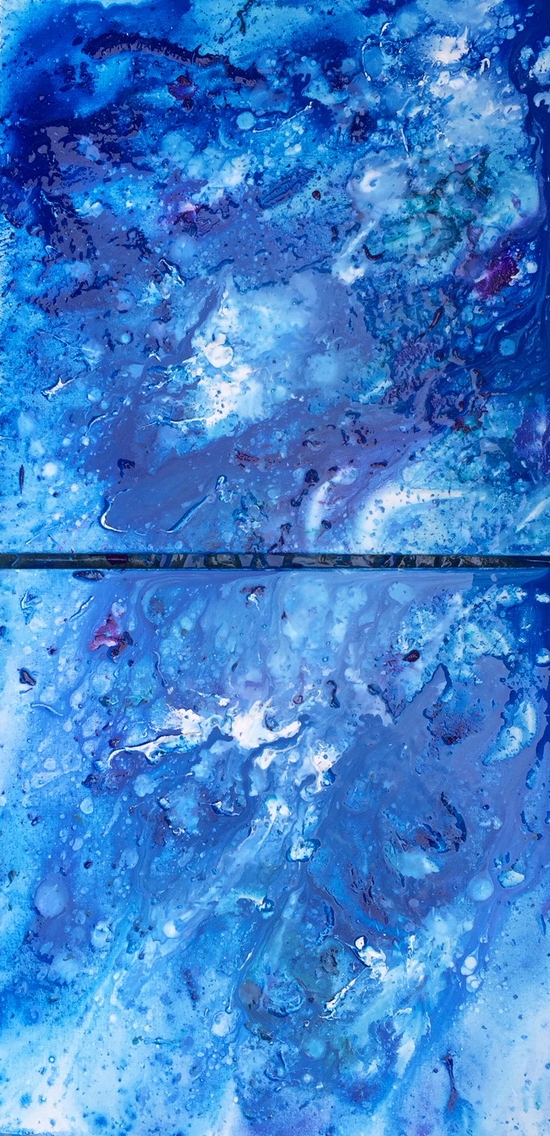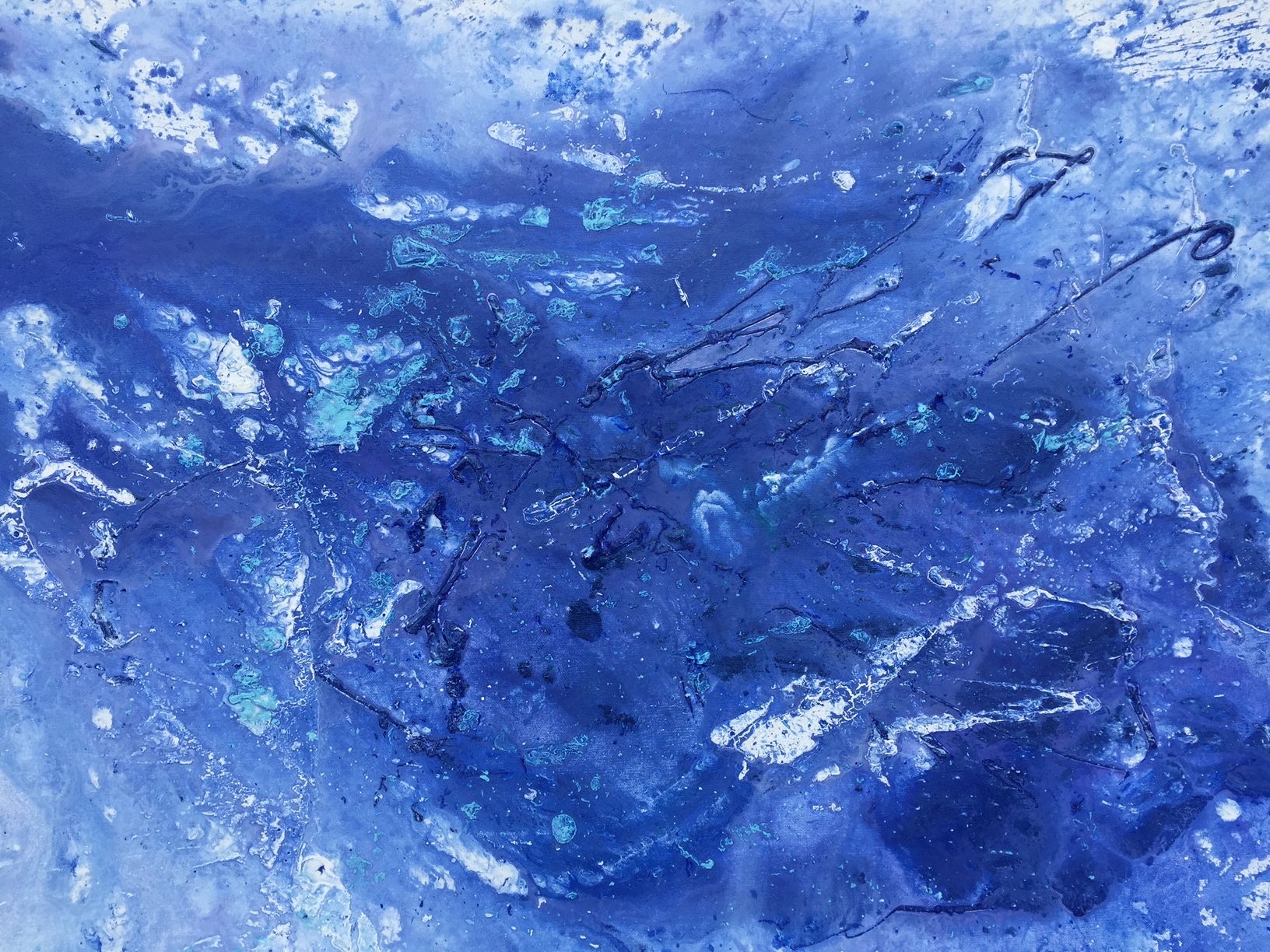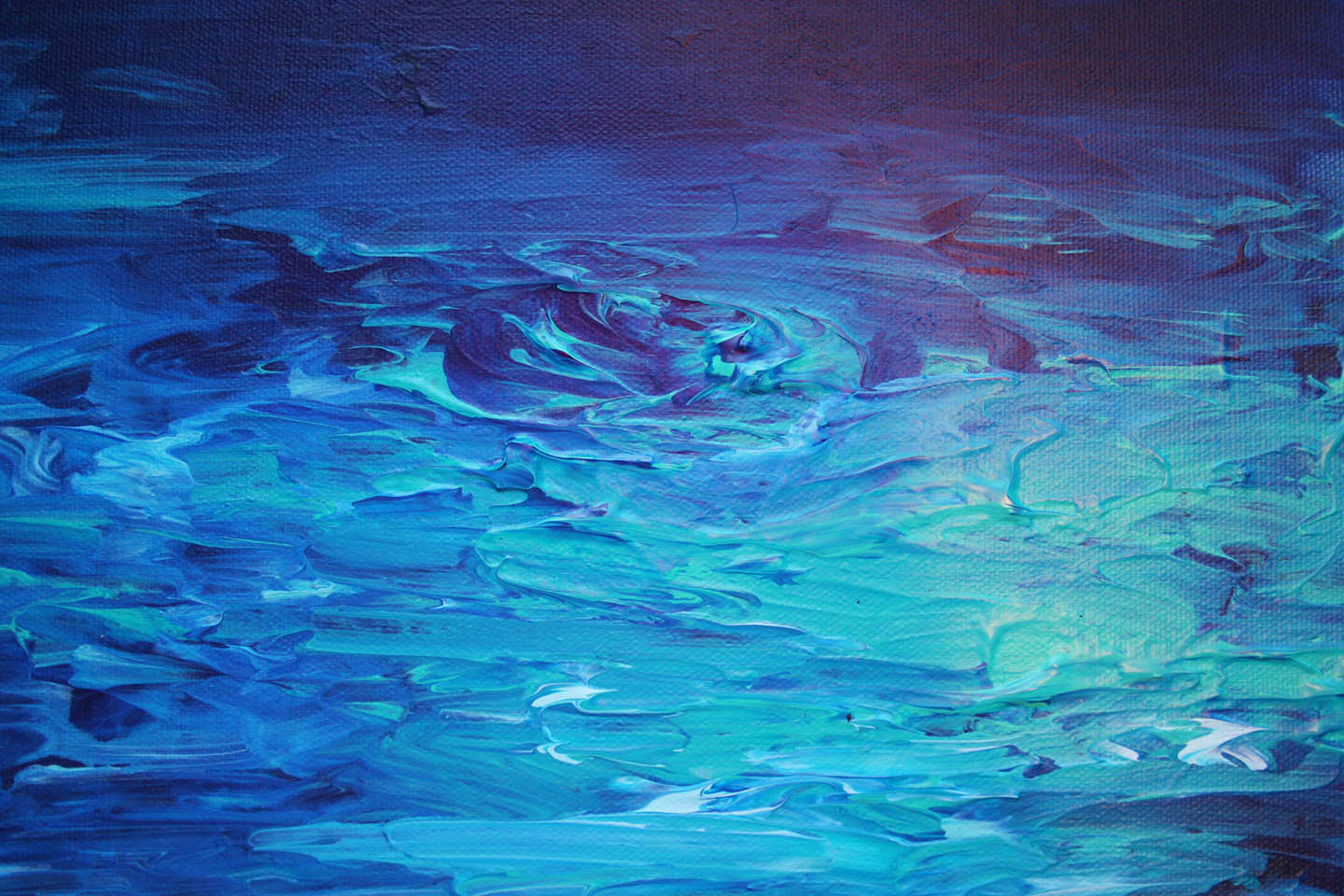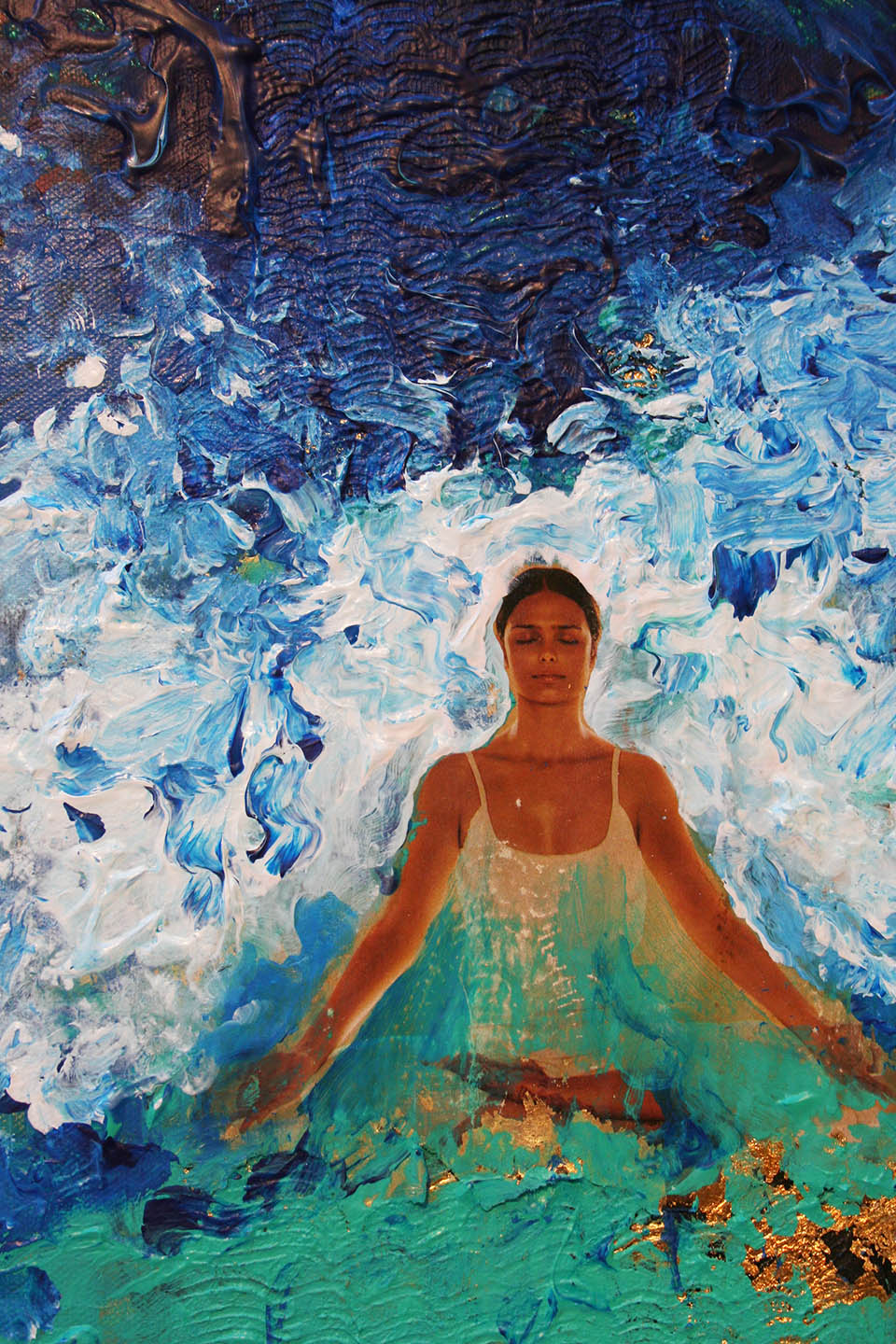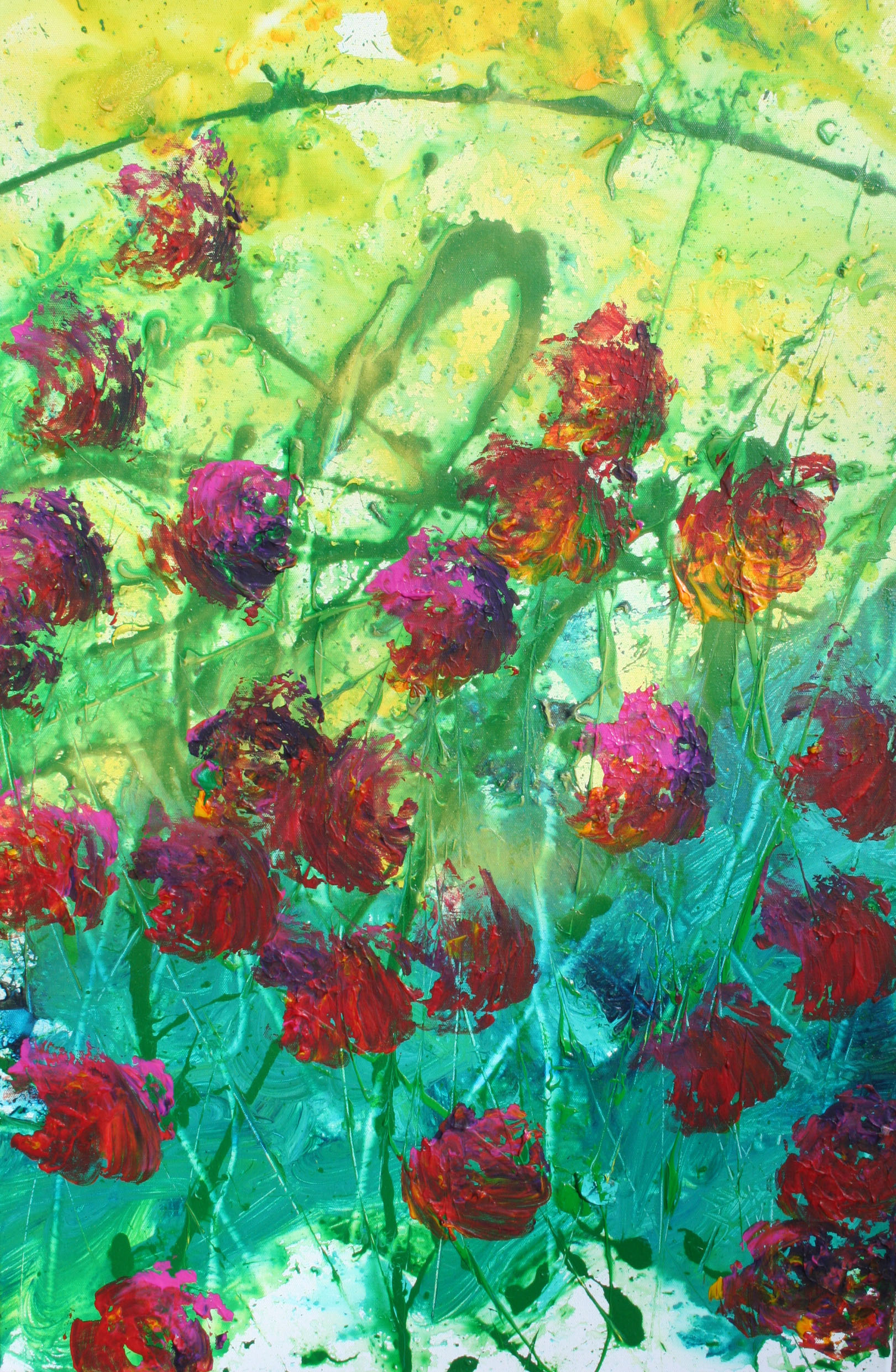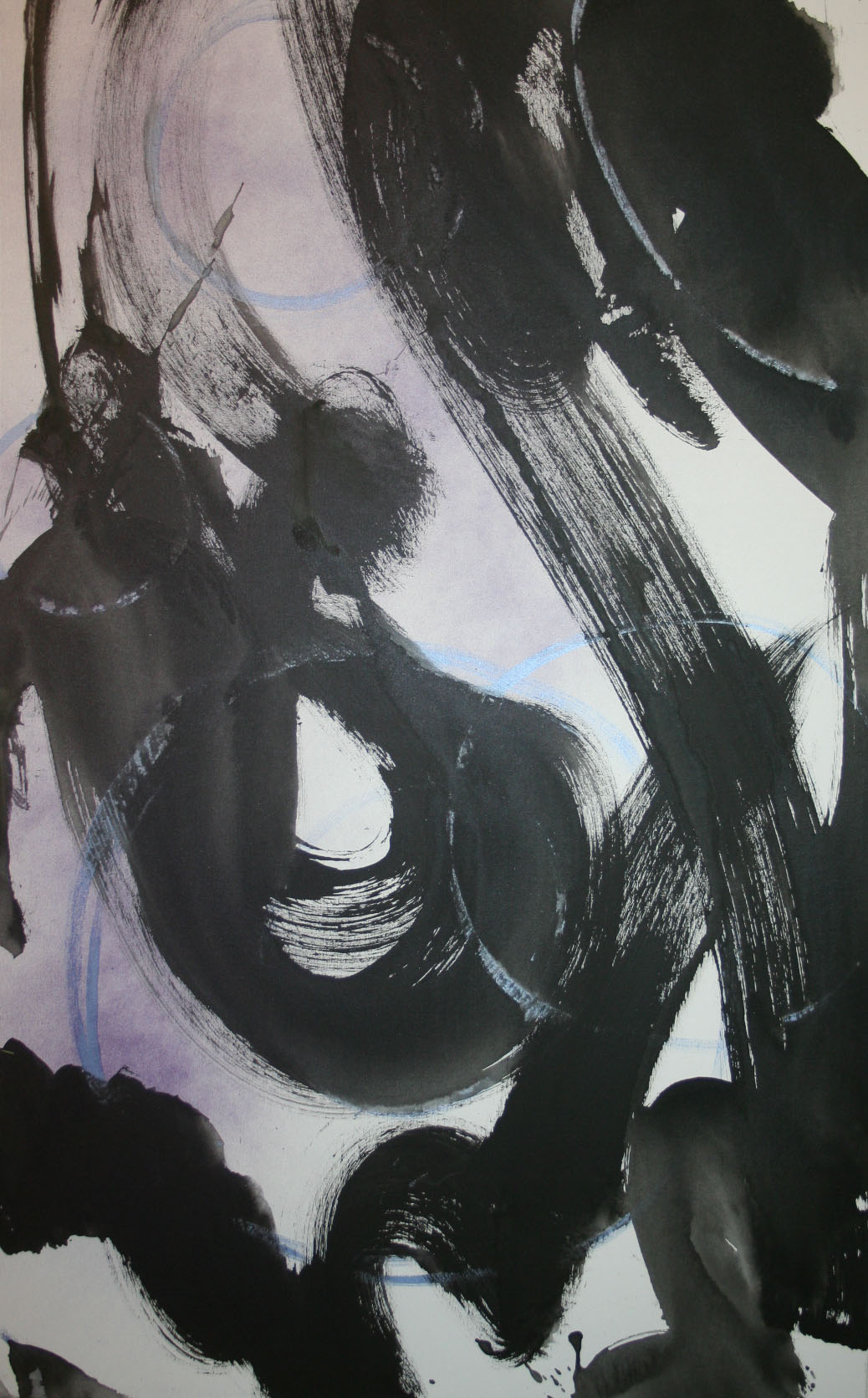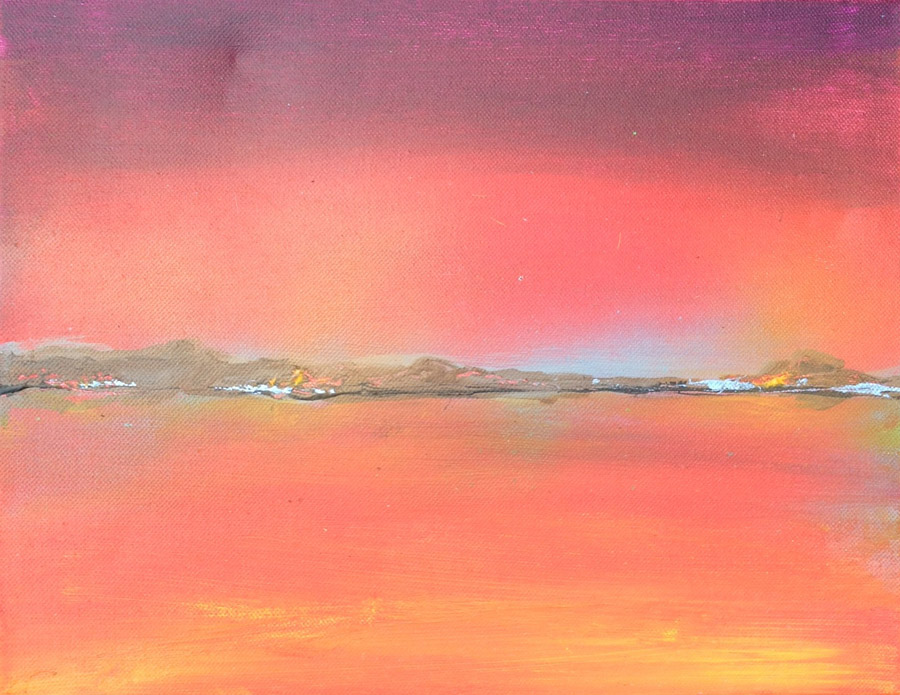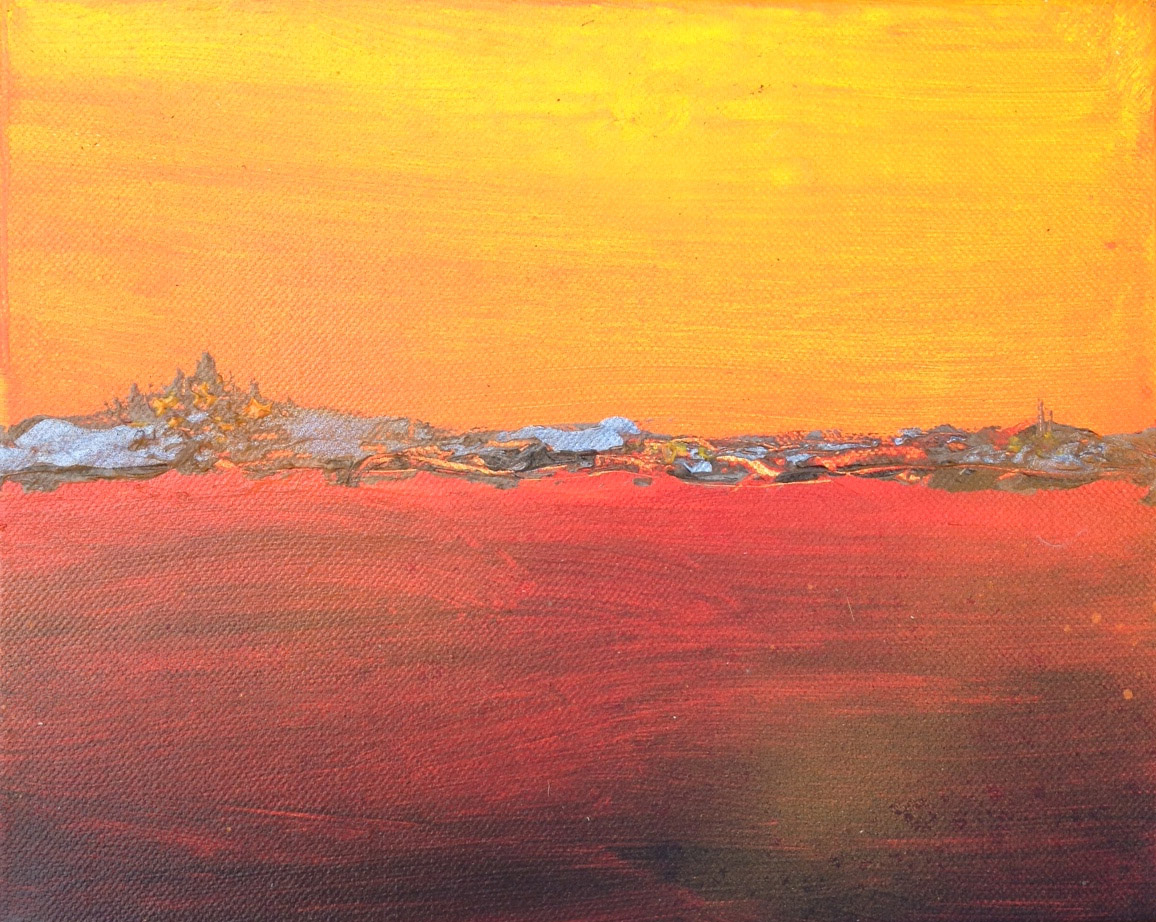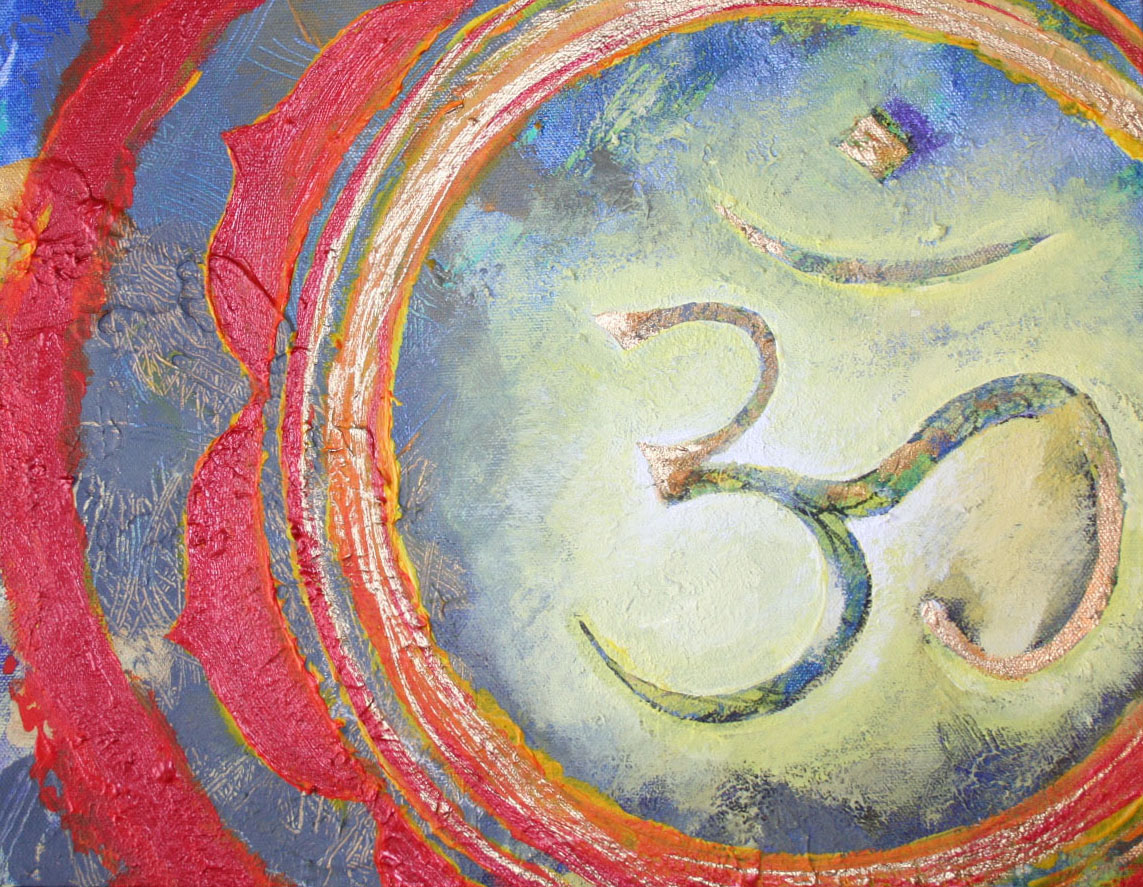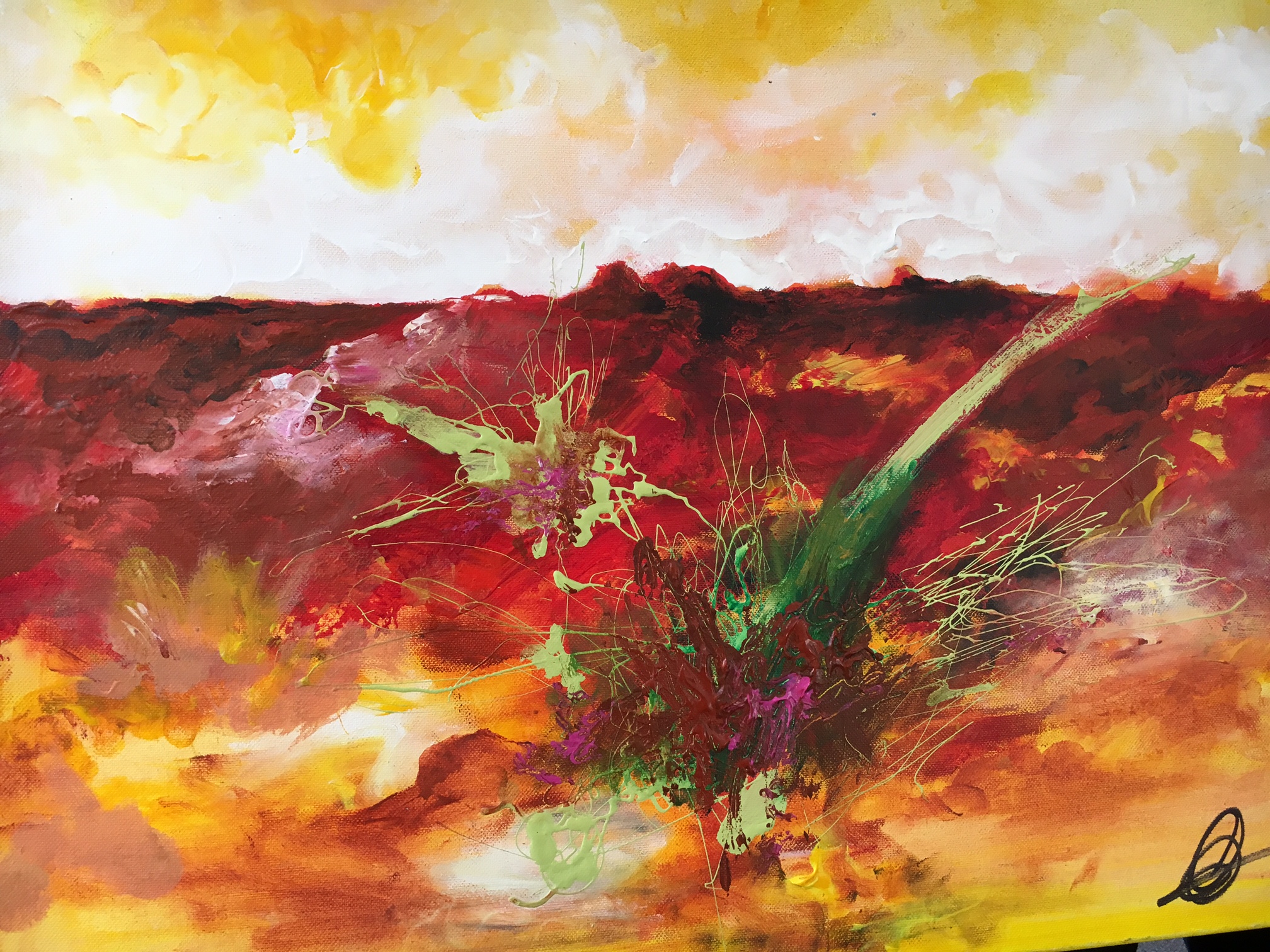 Sculpture
My sculptures are all sensual, fluid modern abstract forms. I dance with the stone. They are meant to be touched in order to be fully appreciated. I begin by seeking out the dynamic void at the center of each piece. I may begin with a loose concept, but since the stone hides its pattern and texture deep within itself I don't try to compel the piece to fit a preconceived idea.
Each one is actually several pieces of art in one as they are viewable from multiple sides.
The sculptures are made of Colorado, Utah or Italian (translucent) alabaster. I work with a combination of large power tools, rasps, and hammer & chisel. All pieces are hand-finished with Danish oil and a tin oxide polish. They range in size from 20-300lbs and are suitable for both residential and corporate settings. An average piece takes over 200 hours of hard labor to complete. They are highly durable to the touch, but will not survive long outdoors.
These are the last sculptures I plan to make – when they are gone, there won't be any more. I have been an invited artist at Loveland's Sculpture in the Park, Boulder's Open Studios (Open Arts), the North American Sculpture Exhibition, Boulder International Sculpture Symposium and the Colorado Stone Sculptor's Showcase. Additionally, my work has been shown at: Smith Klein Gallery, Osmosis Gallery, Style & Luxury Gallery, Studio 825, Tennyson Gallery, Yoga on 6th & Omtime Yoga Studio.